Tuesday, October 7, 2008 at 5:23PM
When we launched the
Widgetbox Blog Network
a couple weeks ago, you probably noticed that the
Sports Channel
was powered by
Yardbarker.com
.
Well today, we have officially launched the Yardbarker Network Widget - which features the best content from Yardbarker's network of 600+ sports blogs. You can create your own widget by choosing either a favorite team or sport. The widget then is dynamically updated with the freshest, most popular content from Yardbarker.
You can
create your own widget by visiting Yardbaker
and if you are a sports blogger, you are encouraged to join the Yardbarker Network and have your content seen by their network's 10,000,000 monthly uniques.
Here are some timely examples of widgets - one for the Boston Red Sox and one for the NFL:
For more information, you can read
Mashable's coverage today
:
When Widgetbox debuted its blog network last month at BlogWorldExpo, I described it as "Web rings 2.0." Today, that vision has come a bit more full circle, as the company has announced a partnership with Yardbarker that will feature Widgetbox Sports Channel widgets being dropped on the more than 600 sports-related blogs in Yardbarker's network. The deal is exclusive, meaning if you want to participate in the Widgetbox Sports Channel, you'll also need to join Yardbarker.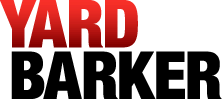 Widgetbox
|
tagged
Blog Network,
Mashable,
Yardbarker
in
Announcements